Holidays in Albenga. Sea, outdoor sports, shopping...
First a Roman "municipium", then an important medieval city: Albenga has one of the largest preserved historic town centres in Liguria.
Very well preserved and for the most part still surrounded by walls, the historic town centre offers tourists fascinating sights and exciting walks through narrow streets and small squares, where you can admire numerous towers, palaces, and other architectural gems: the cathedral, the baptistery, Piazza dei Leoni (the "square of the lions"), the old palace, Santa Maria in Fontibus...
Must-see town museums: the Diocesan Museum, the Naval Museum, Palazzo Oddo, the Oil Museum, the GAMA - the Modern Art Gallery inside the civic tower. Two experiences absolutely not to be missed are the archaeological sites scattered throughout the municipality and an excursion along the Via Julia Augusta, which connects Alassio with Albenga and offers a walk rich in history with enchanting panoramic and sea views all along the way.
Entertainment and shopping
Outings to Genoa and France
Diving, sailing, windsurfing and kite surfing, fishing... enthusiasts can enjoy all these activities starting out straight from the beach of the campsite. A few kilometres from Albenga you can go on excursions with a wide range of trails for hiking and mountain biking, many with evocative views of the sea. A little further on, in the municipalities of Nasino and Castelbianco, climbers will find cliffs and walls for climbing.
Evocative and full of character, many surrounding villages offer excursion opportunities to discover the typical characteristics of the region. Left virtually unchanged over the centuries, many of the towns and villages are well-worth a visit. We recommend Castelvecchio di Rocca Barbena, Zuccarello, and Castelbianco inland, and Borgio Verezzi, Laigueglia, and Cervo on the coast, for romantic evening visits.
For those who love shopping, the "carruggi" (narrow alleys) of Albenga, as well as of the neighbouring Alassio and Loano, offer a succession of shops of all kinds and for all tastes. Le Caravelle water park in nearby Ceriale guarantees a day dedicated to relaxation and fun for adults and children alike, with a wave pool, slides, toboggans, and the new spa.
You can reach both Genoa and France in just one hour by car. Two highly recommended outings for the whole family, for a different kind of day. In Genoa's historic centre, one of the largest in Italy, you'll find the Old Port (Port Antico) with the Bigo lift, the aquarium, the Città dei Bambini ("Children's Town"), the museums of Palazzo Ducale, Via Garibaldi, the Royal Palace.... France: Menton, Monaco, Monte Carlo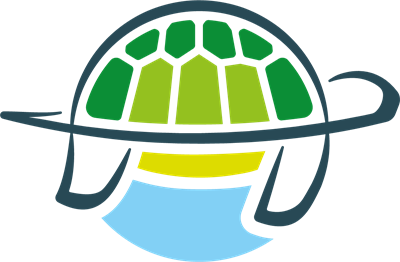 Visit the tourist website of the Municipality of Albenga