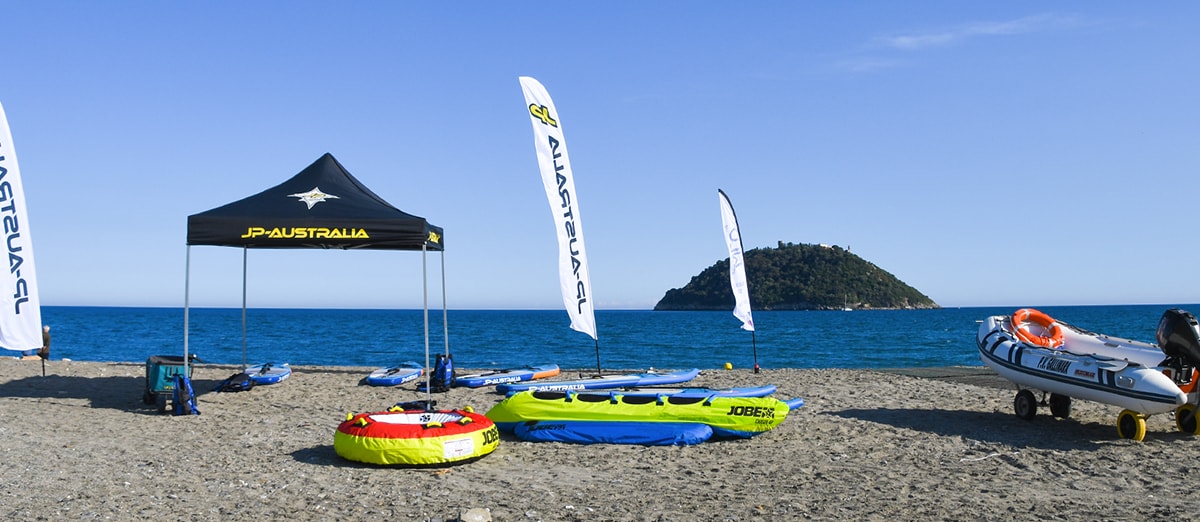 live webcam
Hire boats and sports equipment
Inflatable boats for trips to the Gallinara Island, sup and kite surfing, for lovers of seaside sports
To make the summer at Camping Gallinara in Albenga even more exciting, we've set up a sports equipment rental point, right on the beach in front of the campsite. For beautiful trips to the Gallinara Island, you can hire a boat for a few hours or for the entire day,
and discover the island of Albenga with its crystal clear sea, and snorkel against a backdrop that's rich in marine flora and fauna. If you want sport available to you, at all times, you can hire kite surfing equipment and s.u.p. boards.
Dinghy Hire Gabriele: +39 339 141 0961 - Mattia: +39 331 7905554
S.u.p., kite, e-bike hire and info Mattia: +39 331 7905554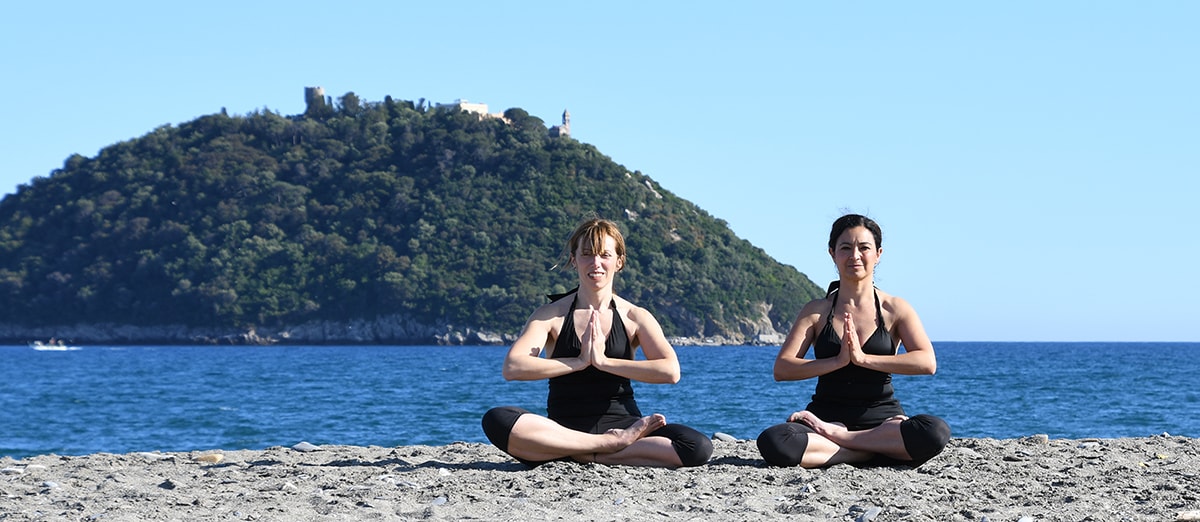 Yoga lessons on the beach and on an sup board
Stefania and Silvia, who graduated in India at prestigious International Schools, will guide you in yoga classes held on the beach and on a surf board, at the mystical moments of sunrise and sunset, at the following times:
Monday and Friday 6.30 - 7.30
Tuesday and Thursday 19.00 - 20.00
The lessons are open, and accessible to everyone.
Silvia and Stefania are also graduates in Ayurvedic Massage Techniques, and perform Ayurvedic treatments by appointment.
For more information Stefania: +39 ‭338 444 5298 - Silvia: +39 339 441 0377
Sunbed and parasol rentals
We rent sunbeds, deckchairs and beach umbrellas to make your holiday at Albenga even more enjoyable
e-bike rentals
Discover the hinterland at Albenga and the wonderful sea view pathways. Possibility of guided excursions.